DANMAR INDUSTRIES, INC.
is a premier provider of sales, service and custom engineered packaging for:
Gardner Denver Reciprocating and Rotary Screw Compressors
Gardner Denver Air Dryers and Filters
Nitrogen Generation Systems
Parker: Domnick Hunter/Zander Dryers and Filters
Rogers Machinery-Kobelco Oil Free Rotary Screw Compressors
Gardner Denver Oil Free Scroll and Screw type Compressors
CompAir Reavell
Mako Breathing Air
Air Tools and Air Motors
Ancillary products to include receivers, condensate drains, etc.
Danmar Industries is an authorized distributor for sales and services of Gardner Denver Compressors, Kobelco Oil Free Compressors and Parker Domnick Hunter drying filtration equipment.  In addition we offer many other manufacturers' compressors, pumps and other ancillary items.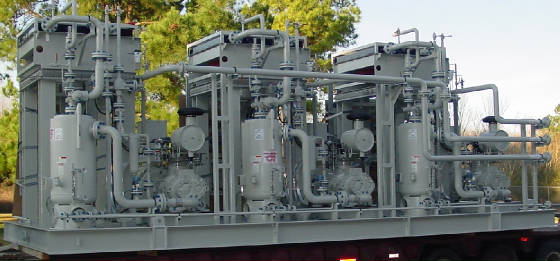 Danmar Industries' team of experts design and fabricate a wide range of customized skid packages for air compressor, dryer and nitrogen applications.
Danmar Industries  provides experienced, factory trained and certified technicians to service all of your compressed air system needs.